Home » Sex + Relationships, Society
Notes On Relationships & Self-Worth
Share
What a lot of my friends like to call "wifey weather" is upon us – it's getting colder so it's time to cuff up.
This got me thinking about relationships, and how they have got to be one of the most complicated necessities we engage in. And it seems as we progress as a society, our ability to maintain interpersonal relationships decline.
I mean, our grandparents didn't have shows like Jerry Springer and Maury to find out "who the baby daddy is". Our generation? Well, other people's downfalls are our entertainment (Just look at things like Derrion Albert's videotaped death – tell me that's not the first time you've seen people videotaping a fight for entertainment purposes, because I'll tell you you're lying; they're all over sites frequented by us.)
Most of us have married grandparents and divorced parents. A lot of us maybe even grew up with our grandparents; I know I did, and there's lots of other twenty-somethings like me. Most of us getting married or having kids are divorcing or raising kids in a single parent household.
Back in the day there was no MySpace or Facebook or Twitter to air your business out and give your nosy girlfriend/boyfriend leads to find out who you've been creeping with. Nor has it ever been so easy to meet people and develop something resembling a relationship as it is now with social networking sites. People who would have otherwise never met are just a few clicks away; you can see their pictures, read about their lives and see what they want you to see- the facade.
And it doesn't help that these days there's a lot of chicks out there who are content to be jump offs, or be in dysfunctional relationships because they don't know what a healthy, successful relationship even looks like.  Just like there's a lot of dudes are quick to mimic the pops that left them when they were young and verbally or physically abused their mothers; the fathers that weren't husbands or fathers, the ones these young men can't stand.
If we don't want to be in this pattern, we have to do better!  Not just for us, but for the kids and future generations, because all I'm starting to see is the degeneration of  society with each new generation. We need to have a big ego, like Beyoncé says. We have to believe that we deserve to be treated better, that we're worth more. And we have to believe people when they show us who they really are the first time, like Rev Run tweeted the other day.
People are going to treat you the way you allow them to. If you don't believe you're worth more and act accordingly, you're going to get less than you deserve. And once you start settling for less, it's hard to remember that you're worth more, but you are!
Guys and dolls, I can write beauty columns all day. I can tell you what products to use to achieve a certain look or how best to apply makeup. But makeup and fly gear can't mask an ugly heart. Hurt people hurt people, and you need to get yourself right before you share a life with someone else – and there's probably a lot of us out there who are carrying around some kind of hurt. There's no product in the world that's gonna give you that radiant, inner glow that happy, peaceful people have.
It's hard when I watch my girls or my guy friends struggling to get over someone who didn't even deserve them in the first place (which makes it even worse). Because if you're thinking "Man, this person isn't worth sh*t but they rejected me?" you're allowing someone to undermine your self worth.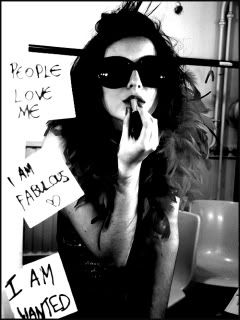 Self worth is just that – SELF worth – and you shouldn't let anyone define yours. Nor should you let your past experiences dictate your future. Use the past to learn a lesson and carry that lesson with you, not the pains of the past. People who aren't in your life now are not in your life for a reason and there's rarely a good reason to bring them back.
The girl that cheated on you with your boy? You thought ya'll were gonna take over, but you caught her bumping ether, like Jay-Z says. She obviously wasn't what you thought; she showed you who she really is and that should make it easier to move on. Because you were feeling who you THOUGHT she was, and that was just a character.
Like someone in a book, or someone on TV. Would you really still be sweating shorty if you knew she just smashed your homie?
The guy who lied to you about everything, could never take responsibility for his own actions and always blamed you? You're not the one who couldn't tell the truth, and if you'd have known the truth, you wouldn't have been around him in the first place, would you? So why are you are blaming yourself for his problem? Don't. People lie when they are scared, and he's obviously afraid to be himself because he knows there's something "wrong" with what he's doing. So don't feel like there's something wrong with you too, because there's not.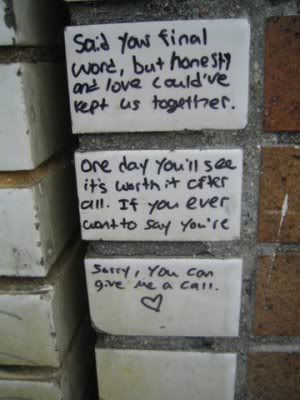 Really, we're all okay – and we all need to remember that we deserve better. Once we remember that we deserve better, we'll treat ourselves better. And once we treat ourselves better, we'll notice people around us are going to start treating us better, too. They're gonna have to because if they're not, we'll let them go from our lives. And we'll see that we begin to attract people who are going to treat us better, and people who want better for us and themselves; because we won't waste time with people who aren't worth our time – we love ourselves too much for that.
The most dangerous kind of person to be around is the kind of person who settles for less and doesn't want to better his or herself. If they don't want it for themselves, they won't want it for you, either. And that means that sometimes deserving better means staying dolo, even in wifey weather – but isn't it better to be alone than be in bad company?